Today is the last day in 2009 and also the last day for mail.
I've received this wonderful map card of Rodos by tagging
Bogusław in Piaseczno – Poland.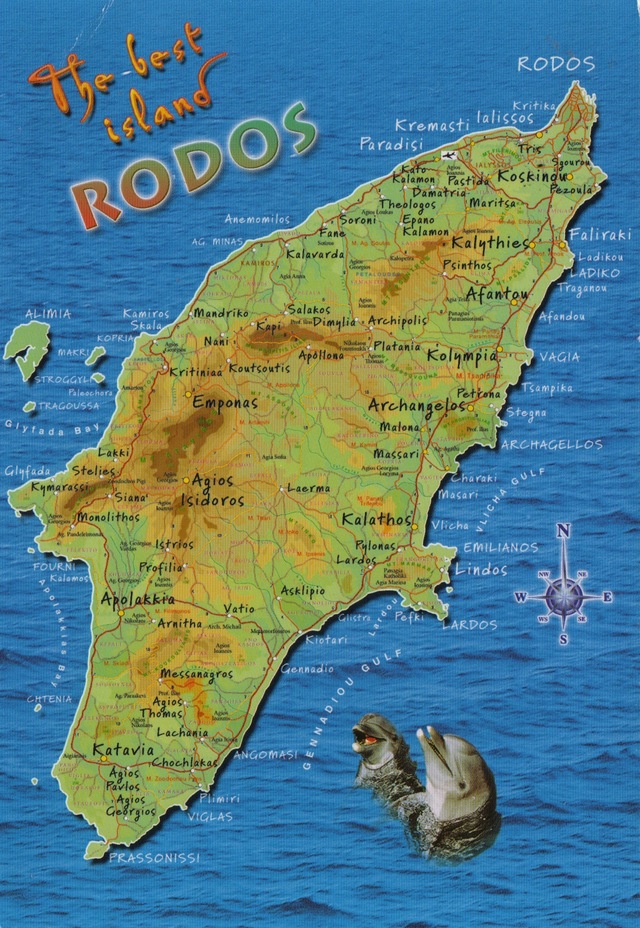 Thanks for offering such nice and hard to get map cards in the
forum tags. I appreciate it much and nice to meet you once more.