Christmas is over and finally the postman is coming with surprises again! *lol*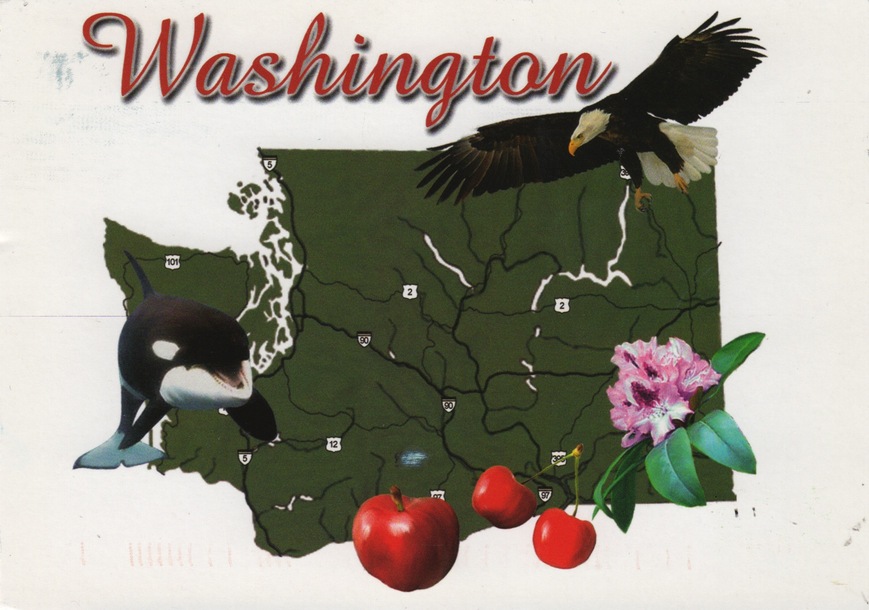 Well, I start with this uncommon map of WA state. I had an eye on this map for longer but
couldn't find any offer to tag for. A few days ago I saw it at Whitney's offer and get fast enough.
Thanks once more I' wanna sent to Whitney from Oak Harbor (Washington) – USA. I love your cards.