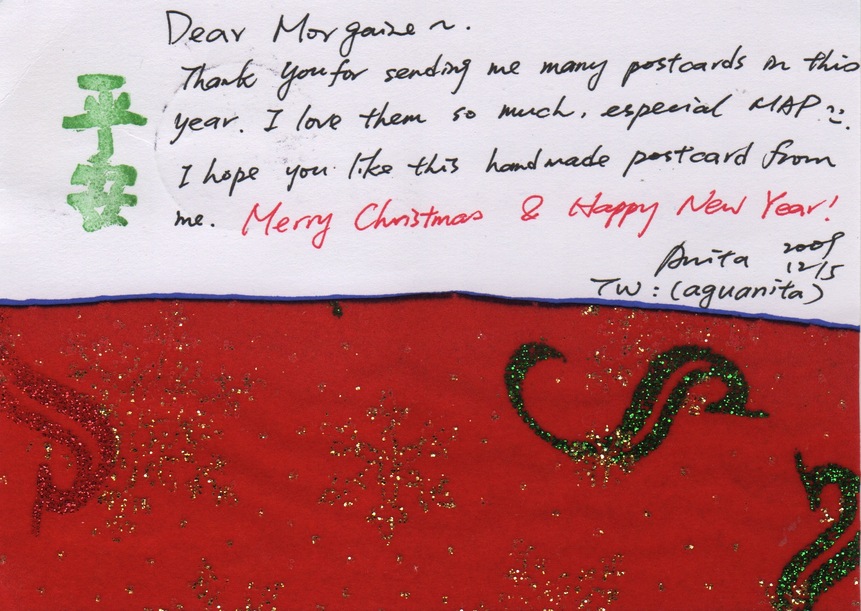 Very surprising I found this selfmade greetings card from a good friend in my mailbox.
I have swapped a few times with Anita from Kaohisung in Taiwan in 2009 and now I received
this cute postcard, too!

I'm glad to met you and hope to stay in contact in 2010 with you!